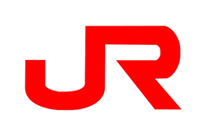 The Kyushu Railway Company provides rail service on Japan's third largest island: the island of Kyushu. In 2011, the Kyushu Railway Company listed operations on 22 lines over a distance of 2,273 Kilometers. The region features many sightseeing destinations such as Beppu's hot spring resorts, Mt. Aso in Kumamoto Prefecture, and Sakurajima, the active volcano in Kagoshima.
With a Kyushu Rail Pass passengers will enjoy travel throughout the Kyushu area or a selected Northern Kyushu area. Available for 3 or 5 consecutive days, the Kyushu Rail Pass is the perfect ticket for Kyushu sightseeing and travel. The use of this pass enables passengers to board the Kyushu Shinkansen and the Sonic express trains as often as they like while the pass is valid.
The Kyushu Railway Company offers a number of services in the transport industry including passenger railway services as well as freight railway services, ferry services and bus services. In addition, the Kyushu Railway Company invests in a broad range of complementary businesses related to the industrial and travel industries.
Products