TransPennine Express (TPE)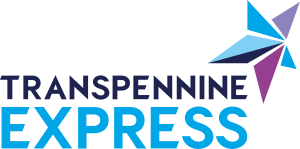 TransPennine Express (TPE) is a British train operating company owned by FirstGroup. It runs regional and intercity rail services between the major cities of North West England, Yorkshire and Humber, North East England and Scotland.
TransPennine Express operates all its services to and through Manchester covering three main routes. The service provides rail links for major towns and cities such as Edinburgh, Glasgow, Liverpool, Sheffield, York, and Newcastle (a reduced timetable is currently in operation due to Covid-19).
TPE is investing more than £500 million in new trains, new routes and new products that will make travelling on the network easier and more inspiring.
All big visions need a plan – and TPEs is no different. TPE devised a plan to guide them on the journey to transform the franchise and make life better for everyone – customers, colleagues, our stakeholders and all those Northern communities we know and love.
This plan is built on a strong commitment to corporate responsibility and drive to be the leader in safe, innovative, reliable and sustainable transport.
Our investment is focused across customer experience, transformation and growth, people, sustainability, health and safety, and business management. And you can learn all about it here…
New and improved trains
220 brand new intercity train carriages
New carriages will form 72% of the fleet and run at speeds of up to 125mph
More than £31m investment to upgrade the existing fleet, making them look and feel brand new
More seats
13m extra seats a year
10,000 more morning and evening seats into key Northern cities

New and improved services

Increases in the number of services connecting the largest cities in the North of England and Scotland
New and improve connections: Liverpool – Scotland and Manchester – Newcastle/Edinburgh
More weekend services

Investment in technology

Complimentary Wi-Fi on all trains
Free onboard entertainment system Exstream featuring movies, kids TV, news and more
Major investments in mobile and smart ticketing

TransPennine Express is a FirstGroup plc. The Group is the leading transport operator in the UK and North America with revenues of over £5 billion a year, employing approximately 115,000 staff and transporting 2.2 billion passengers a year.

In addition to TransPennine Express, FirstGroup operates Great Western Railway, South Western Railway and Hull Trains

Products