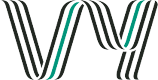 About
Vy offers an environmentally friendly way to travel throughout Norway. Offering both standalone and interlining bookings, Vy connects passengers to scenic destinations throughout Norway. During their journey passengers will enjoy free WiFi and access to an on board cafe or a vending machine for shorter journeys.
Destinations
Vy offers segments to and from the Oslo Gardermoen Airport (OSL) for the following destinations:
| Station | Travel time |
| --- | --- |
| Holmestrand (XUG) | 1:19 |
| Lillehammer (XXL) | 1:40 |
| Tønsberg (XKW) | 1:37 |
| Sandefjord (ZYS) | 2:20 |
| Larvik (XKK) | 2:30 |
| Skien (SKE) | 3:00 |
| Porsgrunn (XKP) | 2:50 |
| Ringebu (XUQ) | 2:30 |
| Otta (XOR) | 3:10 |
| Dombås (XGP) | 3:30 |
| Vinstra (XKZ) | 2:45 |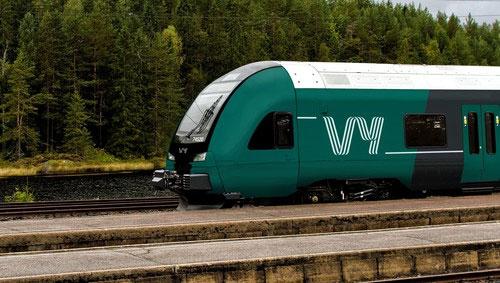 Vy Tickets are available as follows:
Standalone sales (ticketed on 9B plate) are possible in these BSP/ARC markets:
ARC USA
BSP Australia
BSP Austria
BSP Belgium/Netherlands/Luxembourg
BSP Canada
BSP Czech Republic
BSP Finland
BSP France
BSP Germany
BSP Hong Kong
BSP India
BSP Indonesia
BSP Ireland
BSP Italy
BSP Japan
BSP Macao
BSP Malaysia
BSP Mexico
BSP Norway
BSP Scandinavia – Open in Sweden, Denmark, Estonia, Latvia and Lithuania.
BSP Singapore
BSP South Korea
BSP Spain
BSP Switzerland/Liechtenstein
BSP Taiwan
BSP Thailand
BSP UK
BSP Vietnam
GDS Participation
Abacus
Amadeus
Apollo
Axess
Galileo
Infini
Sabre
Sirena Travel
SITA
Travel Sky
Topas
Worldspan
Eligibility
Train Range
Booking Classes
| Standard Class | Komfort Class (Premium Economy) |
| --- | --- |
| Y | W |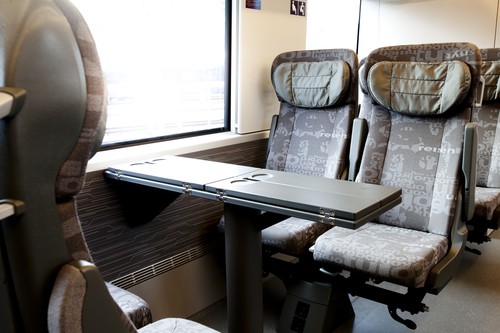 Auto Cancellation of Booking
If booking not ticketed 36 hours before departure, the booking will be auto cancelled.
Discounts
Children under 3 ride free if no seat is required.
Groups
No group bookings allowed. Up to 16 passengers with unique names can be issued on the same PNR
GDS Availability Display

PNR Booking

SSR CTCE
When issuing on 9B/450 plate please use " SSR CTCE" format at the booking time in order to communicate PAX email address to 9B so that 9B could send an email 72 hours to departure reminding passenger about compulsory check-in on accesrail.com.
Refunds
Before departure: 15% penalty
After departure: non refundable
Check-in
Earliest 72 hours before train departure, the passenger will have to check-in at www.accesrail.com to print or download their Vy boarding pass to their mobile phone, which includes their seat reservation.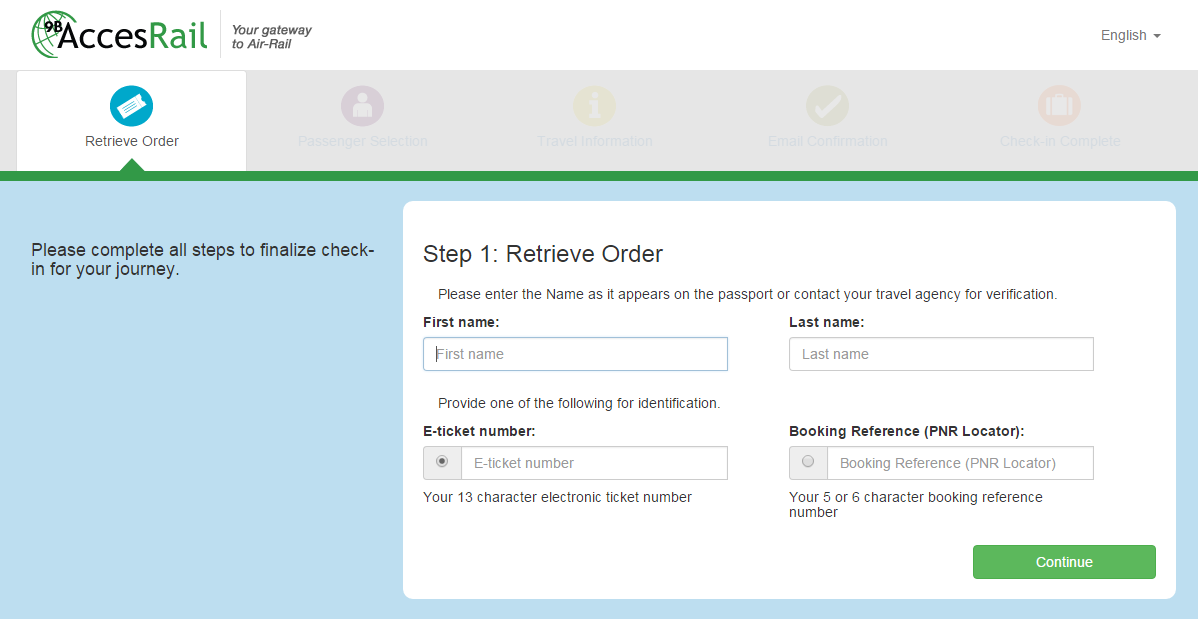 Passenger enters his/her first and last name and one of the following: PNR Locator or; e-ticket number.
Passenger prints the travel document, which is required for boarding.
Vy Ticket
The issued travel documents include a Vy Train Ticket, as seen below, and a page containing information on connections between airports and train stations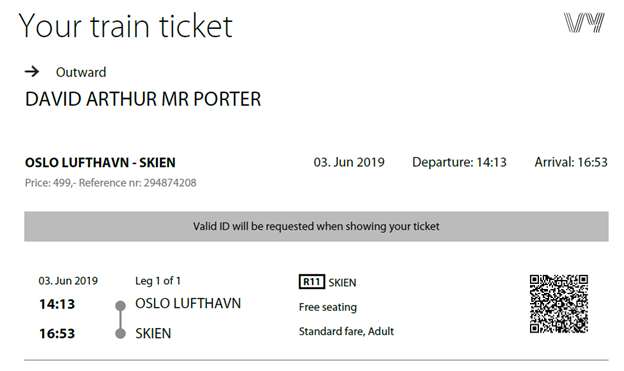 Period of Validity
Scheduled train departure time (indicated on the boarding pass).
Seat reservations
An assigned seat is included in the boarding pass after the passenger checks in.
Airport Transfers
Connecting to your final destination is a breeze as all Vy AccesRail segments stop at the Oslo Gardermoen Airport. The train station is located conveniently just outside the baggage claim area.
Information about the Oslo Gardermoen Airport Train Station:
The waiting room is open all day at all hours
There is luggage trolley
There is a bike rack
Food can be purchased from the café, bar or kiosk
Storage lockers are available
Please refer to the map of the Oslo Gardermoen Airport: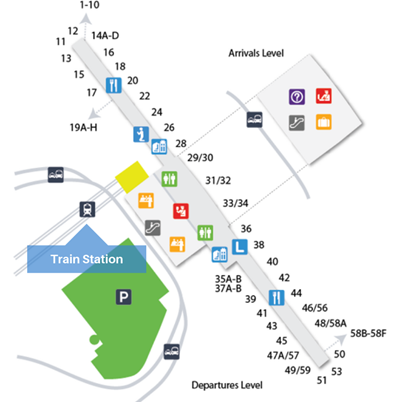 Note: It is your responsibility to allot enough time to make the connection to your flight or train departure.
FAQ
What if the passenger misses their train connection?
If a passenger misses their train, they can board the next available train without a seat reservation. In order to guarantee a seat reservation, they can make an exchange using the reservation from their missed train at the Vy ticket counter.